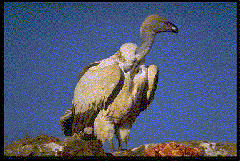 (

Organically killed only)
My own cooking skills subterranean as they are, found moles to be a culinary challenge indeed!
MOLESHAKES

, easy enough after one learned to remove the claws. Trust me blade replacements are not cheap.
MOLE BURRITO (El Topo yumo)

was easiest. Simply bury the mole in revered beans. Nuke it in the the microwave, then place within tortilla, roll and bake.
Serves one date at least. Comparable in flavor to mouse, though more garlic and habenara sauce are needed to liven up the taste!
If you really want to impress your partner, try the unexpected. A morning breakfast in bed.
THREE MOLES IN A BLANKET,

a guarantee for a festive bedroom conversation. The "Put down that newspaper and speak to me" presumes that the other partner
could hold ones breakfast long enough to read. Perhaps I simply did not get them crisp and brown enough.
My pride and joy remains one stolen from Dumpster, who taught me all the best pickings.
(Weekly cook off challenges!)
SAURMOLE

: In hard economic times one needs to be creative. Fresh meat can sometimes be scarce. Poorer quality kills can be tenderized by soaking in a 3 day vinegrette. A Mother's braten, soured by son. Last Christmas the Saurmole was served Julian-- with baby carrots and Dumpster recovered onion rings. For the season I splurged (spent money) and added the piquant catalyst of parsonips -- Heaven sent to meat that would wake the dead.
Being parsimonious myself I would set the table with the accouterments of the beast itself.
The ambience was set, the candles were extinguished. Damn, how was I to know she was a Vegan? With moles scattered from pole to pole, she wanted greens. The final insult was the request for clean napkins. I replied, somewhat testily "use the table cloth -- I just washed it!* Some people just don't got mannas! Wine was Neuharth Red. Near as good as a bougeley. Never let it be said that I was uncouth!
"THE MOLE WORM" Moles have died from time to time, and worms have eaten them, but not for love." Shakespeare, 'AS YOU LIKE IT!'
Back at the HERBFARM "Ever since he helped elevate us to four-star status the Health Inspector stopped finding moles in the Master Garden and the children quit asking 'what went into the Bouillabaisse.'