Emil Kirschner's Report Cards
Recently, on e-bay, I was able to acquire another Kirschner document – the seller actually had a few of them, so I bought the lot. 
Emil attended school at first in Parchen.  The report card notes that he was born on 4 Jun 1886.  His father is Emil Kirschner.  His marks improved as the year went along.
<![if !vml]>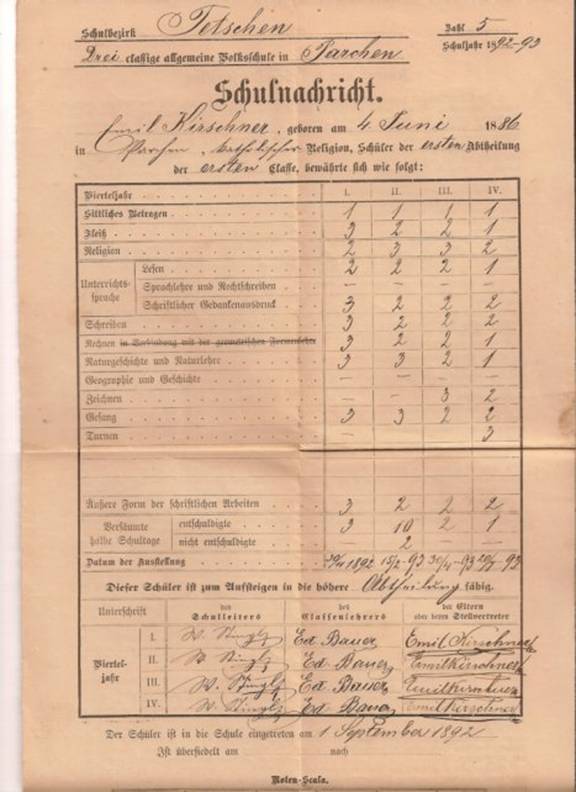 <![endif]>
Four years later, Emil is getting near perfect marks in all of his topics – singing is the one where he is getting "2s."
<![if !vml]>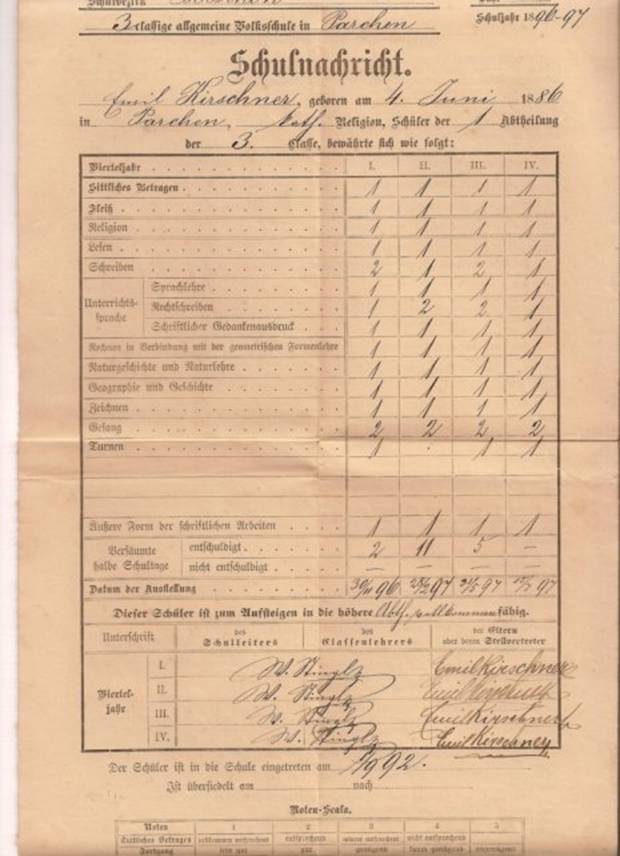 <![endif]>
Now in 1898, he is in the Steinschönau Boy's School.  Here we learn that he was born in Parchen, he is Roman Catholic and he continues to get good marks – here his singing gets him the highest marks, while other scores are the equivalent of 2s and 3s out of five point scale.  His 1899/1900 report card is in the first Part of this digital archive.
<![if !vml]>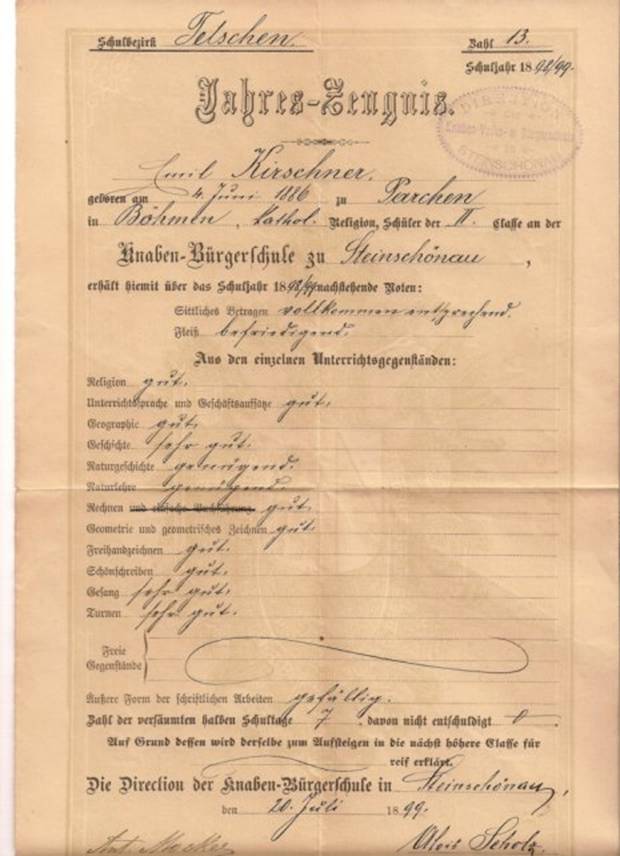 <![endif]>