Here is my question:
<![if !vml]>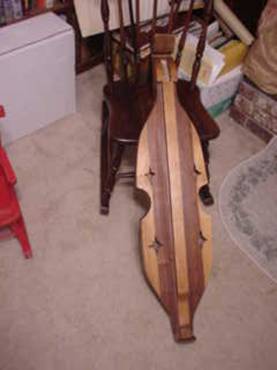 <![endif]>
If I have a dulcimer that was never strung and has some cracks in the top panel, is it worthwhile getting it repaired and strung?

A bit of background. When I was 12, we lived in Morganton, N.C., and some folks befriended me. One of the events we went to as a group was a Christmas concert where someone was playing a mountain dulcimer and also a hammer dulcimer. Absolutely beautiful music.  Well, I would see and hear such instruments a few more times before moving back to Washington state.
(The dulcimer in question)

<![if !vml]>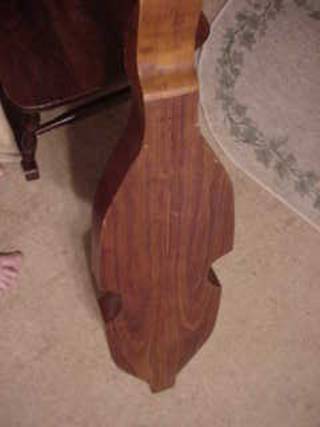 <![endif]><![if !vml]>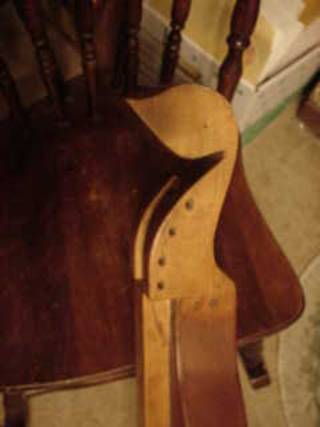 <![endif]>Well the next year - I think I was in 7th grade - I took woodshop.  My grandfather is a gunsmith and I had learned quite a lot from him and my carpenter father about wood working. We were asked for a "big project" -- others picked crossbows, a dresser and yes, I picked a dulcimer. I can still remember the very lengthy discussion with the shop teacher about it. HAH! Well ultimately he gave in, mainly because there was a person who played and had made a few in our region. We visited him twice, I got plans from somewhere via the library, walnut game from my grandfather, soft spruce was used for the sides, and I believe it was ash for the fingerboard. The sound holes were cut as eight point stars...looking at them now, they are a bit crude ah but to have had a laser cutter!

Well it was finished - I received an A+, and then a series of events occurred where I was never able to find someone to help layout the fingerboard. Other things arose during high school, and it never got finished.

<![if !vml]>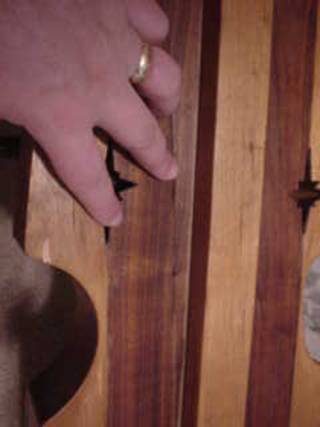 <![endif]>Yet, it has traveled many, many miles with me some 25 years later.  It has gotten bumped and bruised along the way - and I see two cracks developed in the top. One on a seam and one along the grain. Now, it hadn't entered my mind to see if it could be fixed, until I got looking at planning a summer trip with my wife and oldest daughter to Ohio. (She is a Longaberger consultant and they have a big gathering (Bee) in July). One of the places I will be driving my daughter through is the Coshocton area and looking through the Visit Ohio magazine we got, I saw the dulcimer festival there. Well that rekindled that old interest, and on one of the dulcimer sites on-line there was a reference to a "wall hanger" dulcimer...I laughed while reading it...then I remembered the one I had built truly gathering dust in the corner.

So, a long winded explanation as to why I was asking the question.  The prices for some of the new ones are so reasonable, that I figured it would be worth asking about repairing one versus buying a new one...haven't discussed that with my wife yet! ;-) But with three little ones, boy it would be a good thing for them to learn about music.  (I should also note that I am starting to think that purchasing a new dulcimer would be a great "mid-life crisis at 37/38 as well!  ;-)  )

Any suggestions appreciated. I can provide large size pictures of the ones above if it would be of help in giving me some advice.


Thanks in advance.


Rod