<![if !vml]>

<![endif]>
Sutler - sut·ler  n.  An army camp follower who peddled provisions to the soldiers.
Timeless Stitches is one of the best Sutlers there is.  Norm, and his lovely wife Lynne, have been outfitting regiments of the West for years.  They have an detail and quality that is truly remarkable.  Lynne also has helped many a new "Civilian" figure out the proper attire and materials for period dress, as well as creating exquisite gowns for those "sewingly challenged."
<![if !vml]>
<![endif]>   <![if !vml]>

<![endif]>
These pictures are from a memorial service for a Past Camp Commander of the SUVCW (Ken Richmond) taken in 2004.  Norm and Lynne helped outfit a few of us for that somber day.
Anastasia – Hat, gloves, parasol from Lynne – patterns available from Lynne
Me – Entire outfit borrowed from Norm  - went from Attorney in a suit, to recently promoted in the field Lt. In the 76th PA Zouaves – the re-enactment regiment associated with our SUVCW Camp.
Jeff Henningfield – Washington Territorial Guard Uniform – ca. 1854 – purchased from Norm and Lynne
Both regimental uniform jackets are lined in the appropriate fabric of the time.
74th Kepi
<![if !vml]>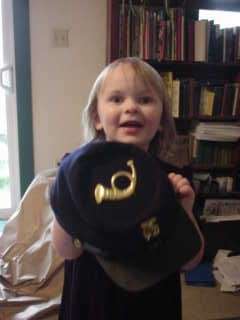 <![endif]>  <![if !vml]>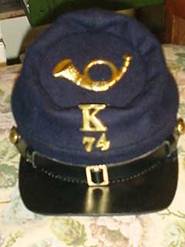 <![endif]>  <![if !vml]>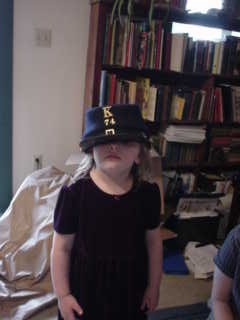 <![endif]>
Norm's Handiwork – and goods! This is a Kepi that Norm outfitted as a 74th Company K being modeled by Emma-Grayce.  The quality is excellent – and looks sharp.  Our camp here in Washington decided to use a Kepi as a dress hat and I asked Norm to put the brass on for August's regiment.  Apparently, it has growing room for Emma! 
Interested in Civil War dress and gear – contact Norm and Lynne at:
or e-mail Norm at:  norm@tstitches.com