This may take a few moments to load up – but it will be worth it.
Tipton Monument Picture
74th PA Reunion Ribbon
Keystone Stereoview
This is a vintage Tipton Battlefield picture courtesy of Rob Frederick.  A wonderful image that is a true treasure.  Note the lack of trees in the background?  Take a look at the welcome page again and you can see what I am referring to with regard to that.  
<![if !vml]>
<![endif]>
Copyright Rob Frederick.  See listing of researchers and descendants to contact him for use of these images.
Also visit the Unsere Ahnen pages for more pictures associated with individual members
Reunion Ribbon
You might have asked yourself, "I wonder if my ancestor ever attended a reunion for the regiment?  Wonder if they even had a reunion?"  Well here is proof that they must have.  These two images of a family treasure in Bob Cooper's family.  It shows a bit of wear, but wow!  A true treasure.  Thanks for sharing Bob.
<![if !vml]>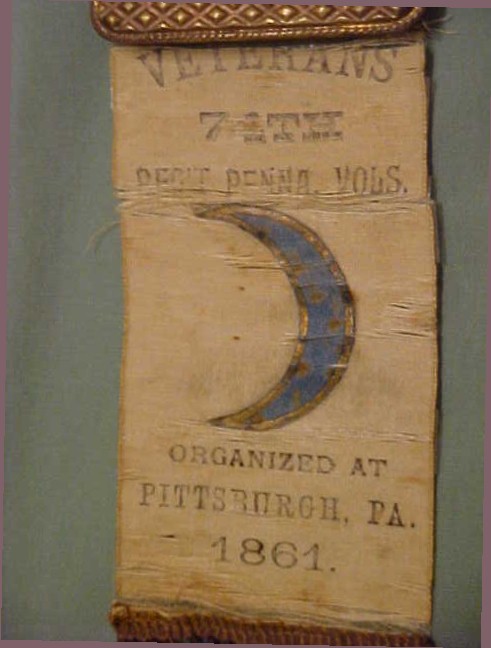 <![endif]>    <![if !vml]>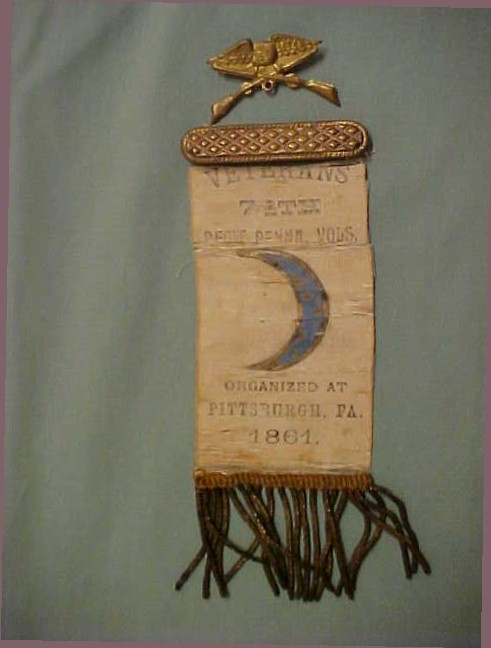 <![endif]>
And then some lucky bidder got this stereo view card for only $5 on ebay – hope it was one of the regiment's descendants!
<![if !vml]>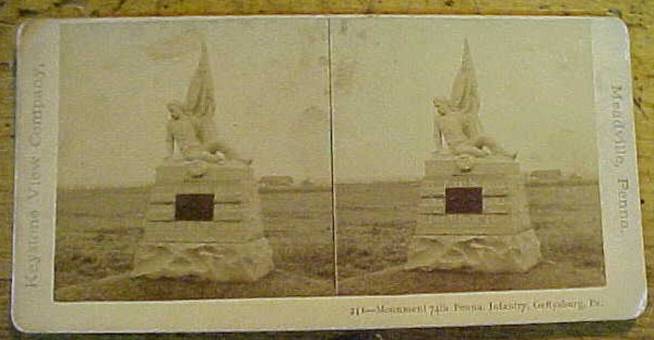 <![endif]>