74th

Pennsylvania
Volunteer Infantry Regiment
<![if !vml]>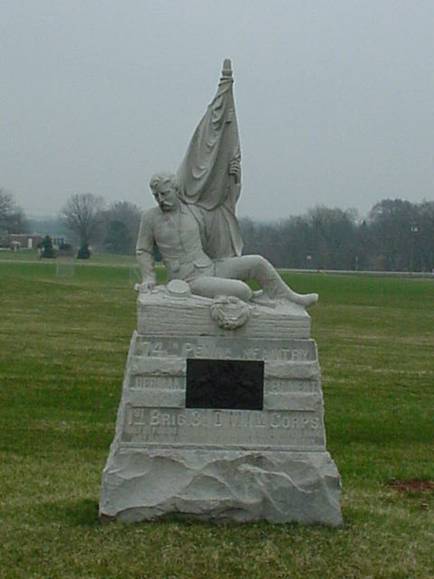 <![endif]>
Monument for the 74th PA Vol. Infantry regiment at Gettysburg – April 2001
See the pictures section of the page for comparisons and past shots.
This site is dedicated to the German Immigrants, descendants of German Immigrants, and non-germans that answered the call of President Lincoln to aid in the preservation of the Union during the civil war.  It's hoped that the site can become a place for the regiment's descendants to reconnect and remember what sacrifices their ancestors made or were willing to make to preserve this union.
This site is also dedicated to August Funk, a German Immigrant who joined the regiment shortly after being married and who answered his President's call for volunteers.  A brief history of August's life is below.
Utilizing an "e-store" from CafePress.com, you can now show your pride in our ancestor's regiment.  When you purchase something from the 74th CafePress.com store, the proceeds will be used to support preservation projects (battlefields, relics, documents) as determined by the descendants of the regiment. 
Overview
<![if !vml]>

<![endif]>     Contact Information
<![if !vml]>

<![endif]>     August Funk
Contact Information
530 Collins Street
Forks, WA 98331
Rod's Family Home Page - Courtesy of Family Tree Maker.
Last revised:    Sunday, January 02, 2011
<![if !vml]>

<![endif]>
<![if !vml]>

<![endif]>
Here are a few of my colleagues and favorite sites deserving of front-page honors.  Be sure also to check out our LINKS page
<![if !vml]>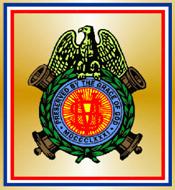 <![endif]>
This site created by a Proud Member of the
Sons of Union Veterans Of the Civil War
And of
<![if !vml]>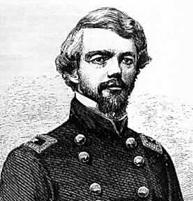 <![endif]>
Gov. Isaac Stevens Camp No. 1 – in Washington State
<![if !vml]>

<![endif]>  <![if !vml]>

<![endif]>
<![if !vml]>

<![endif]>
  <![if !vml]>

<![endif]>  
<![if !vml]>

<![endif]>
<![if !vml]>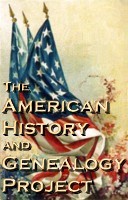 <![endif]>  <![if !vml]>

<![endif]>  <![if !vml]>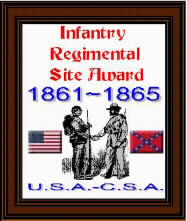 <![endif]>
<![if !vml]>

<![endif]>
<![if !vml]>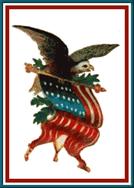 <![endif]>
Allegheny County
Civil War Veterans
Tomb Inscriptions Site
<![if !vml]>

<![endif]>
Dedicated to the preservation of America's Battlefields
<![if !vml]>

<![endif]>
<![if !vml]>

<![endif]>
Search Engine Provided by FreeFind
<![if !vml]>

<![endif]>
<![if !vml]>

<![endif]>
<![if !vml]>

<![endif]>