<![if !vml]>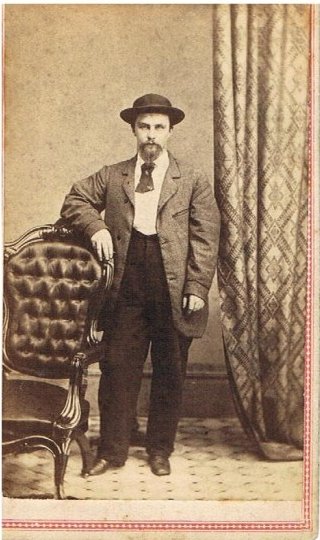 <![endif]>Captain Arnold Meckelburg
Arnold Fredrick Meckelburg
He was born on 23 October 1833 in Oldenburg.  Family legend states that he skated to school when he was a child. After the end of WW II a relative verified that there was a canal in the back of the family homestead.
Family legend also states that he was in the German Merchant Marine before coming to the US.  He mustered into 74 PA Volunteers as a Captain on September 14, 1861 for a period of two years at 28 years old.  He was 5 feet 5 inches.  He was discharged from the Army as an "Invalid, " in December 23, 1862.  The picture to the right was taken in Pittsburgh.
"When he came home from the Civil War he slept on the floor for the bed was too soft and he pounded his bread on the table to shake out the weevils, a habit from the army."
<![if !vml]>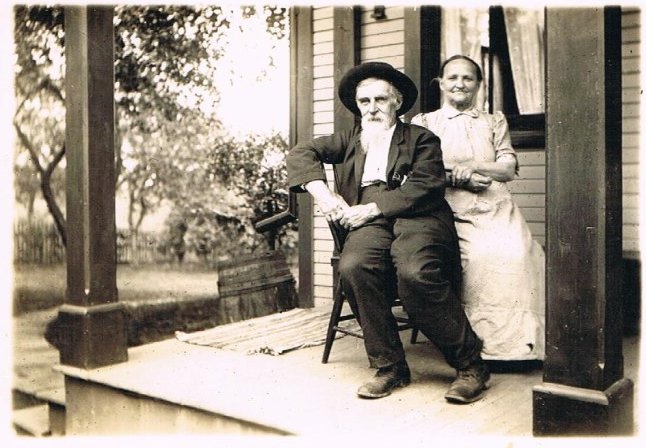 <![endif]>He married Anna Barbara Herwig on Feb 20, 1863 in Beaver Falls, PA.  He had a drug store in North Side Pittsburgh.  In the 1870 Census, he lived in Birmingham, PA, Second Precinct, profession was a druggist, married with three children.  When he was 60 the doctors told him he had better get out of the smoky city or he would die so he bought  land on Darlington Road in Patterson Township and built the house in the picture.
He died in Beaver Falls, May 20, 1920.
Grave of Arnold and Anna Meckelburg with two of their descendants
In Beaver Falls, PA
<![if !vml]>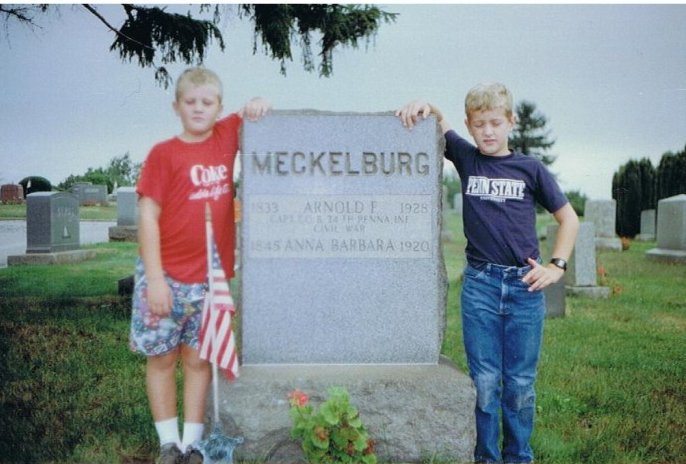 <![endif]>