Private John Troutman Brower's
74th PA Accouterments
Private John Troutman Brower <![if !vml]>
<![endif]>was a member of the Regiment's Company C.  He enlisted in March of 1865 and when he was mustered out, he choose to retain his rifle and equipment for the sum of $6.  Those items have remained in the family since Private Brower mustered out of service in August 1865.  
He stored all of these items in the valise that carried this with him through out his enlistment period.  Bob's grandmother remembered her father calling this his "War Chest."
Accouterments (L-R):
M1862 Bullseye Canteen (J.A. Pohrman, Philad., Pa)
M1839 Belt Plate and belt
M1855 Cap Box (Dingee & Lorigan, Makers, New York)
M1855 "Type 1" .58 cal Springfield Bayonet
M1859 "2 Rivet" Bayonet Scabbard
M1855 .58 cal Cartridge Box (Wilkinson & Cummings, Springfield, Mass)
with M1839 Box Plate and M1826 Breast Plate
<![if !vml]>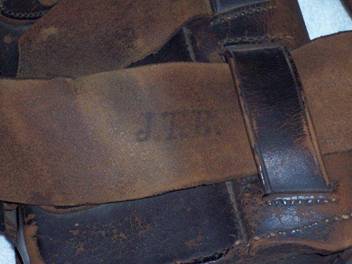 <![endif]><![if !vml]>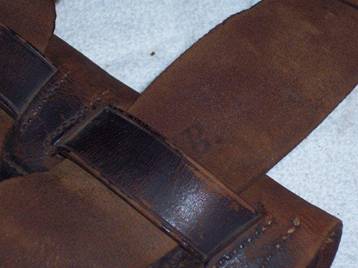 <![endif]>The bayonet is for a .58 cal Springfield rifled-musket. 
The cartridge box is a M1855 style.  Pvt Brower labeled his strap in such a manner as to hide his initials as seen in the two photographs shown here.
Now, Pvt. Brower also saved another artifact that was intentionally created to undermine the Confederate economy.  These counterfeit notes were found hidden in the bottom half of Brower's cartridge box tin.
<![if !vml]>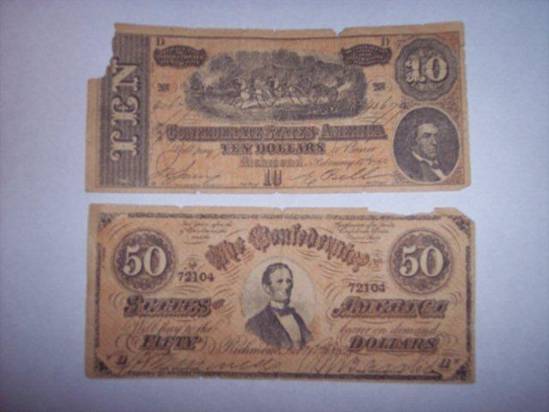 <![endif]>  <![if !vml]>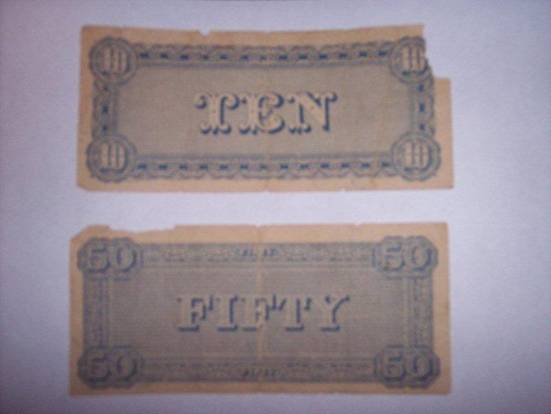 <![endif]>
Thanks to Bob Harrington for sharing these great relics of the 74th and his ancestor!