<![if !vml]>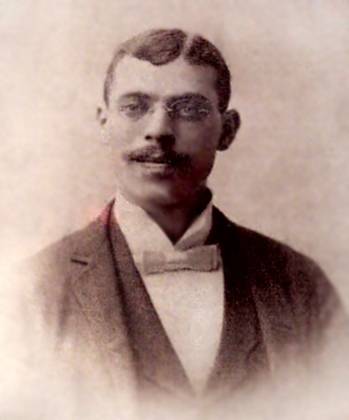 <![endif]>
Corporal Bernhard Pichel
Pennsylvania's 74th infantry / Company G Volunteers
Born May 16th, 1837
Petchau, Austria
Died: August 3rd (or 31st) 1888 in Cincinnati Ohio
Married: Adelaide Steinecker January 29th, 1860
Born: 1829 in Bamburg Germany
Died: February 23rd, 1912 in Cincinnati Ohio.
Below data from… Army Of The United States certificate of disability for discharge
Enlisted by Lieut. Col. Hamm of the 74th regiment of Penn Vol. at Pittsburgh Penn. On the 23rd day of September 1861 to serve 3 years.
Pichel served in Captain John Meyer's Company G
He was 5 feet 6 inches high, with a light complexion and dark hair
Occupation when enlisted a cigar-maker
Incapable of performing the duties of a soldier because of Chronic Rheumatism existing prior to enlistment.
Examined on March 30th, 1863 at Lincoln Hospital, Washington D.C.  Examiner was (cannot make out the name) Surg. U. G. Vols in charge
Discharged April 4th, 1863 at Washington D.C.
Soldier desires to be addressed at Pittsburgh County 1 Ferry Street No. 74 Pennsylvania
Below data from Company Muster Roll…
Up until the May and June 1862 muster roll where he is shown as present Pichel was a "1 Corporal ". Harrison was the copyist.
As of the March and April 1862 Company Muster Roll where Pichel is shown as present he became a "2 Corporal". Harrison was the copyist.
Below data from Birth Certificate of Laura Pichel (Pichel's daughter)
Dated: March 21st 1873
Name of Father: Bernard Pichel
Occupation: Cigar Maker
Laura was born at 27 Ferry Street, Ward 1 Pittsburgh (it is assumed this is Pichel's home)
Physician: T.A. Rex M.D. / his residence is 197 5th Avenue Pittsburgh
<![if !vml]>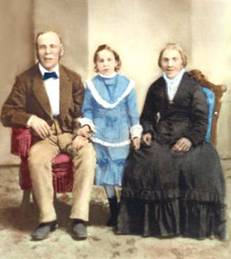 <![endif]>
Bernhard, Laura and Adelaide
Below information excepts from a letter written by Laura Pichel
Bernard immigrated to America at the age of 18 from outside of Vienna Austria.  Bernard & Adelaide settled and were married in Pittsburgh Pennsylvania.  They came to Pittsburgh, separately, because they both had family there.  Bernhard was the youngest of three brothers. One (Isaac) lived in Pittsburgh. Isaac was also a tobacconist. He died in 1868.
http://www.geocities.com/pichmich2001/19AllgnyPenn.html
Bernard & Adelaide had six children…
2 eldest boys died at birth
Isaac survived
Joseph (19 months older than Isaac)
Abraham died at 2 ½ years from Scarlet Fever
Laura survived (the youngest child)
When Laura was four years old Bernard & Adelaide moved from Pittsburgh to Cincinnati. They moved at Bernard's older brother's (Simon) request. Simon lived in Cinci.
Bernard was honorably discharged due to ill health at the age of 51 ½ years, he passed away. He was never a well man after the war.
"He was such a lovable person with a disposition of an angel. I remember how we would all sit before a good fire and he would tell us the stories of his youth in Austria. Sometimes in the evenings we would all sit around and have a well known book and each would read a chapter. My father had a cigar factory (a small one with one helper) in his home. When able, he would go soliciting business, on other times my mother or the boys. Every Sunday, he and I would spend the day with my cousins on the hilltop from morning till night. The children adored him."
A Note of interest from Daniel Levin
Bernard's brother Isaac's son James Faulkner Pichel graduated from West Point on June 12th 1918. Pichel, although one of the youngest of the graduates stood high in his class and was ranked among the best marksman at the academy. During a recent test on the high(?) mile range he tied the highest score, hitting the bulls-eye with 48 out of 50 shots.
http://www.geocities.com/pichmich2001/JamesPichelObituary.html
http://www.geocities.com/pichmich2001/PichelBrosService1918.html  
http://www.geocities.com/pichmich2001/JamesPichelSacramentoBeeTribute.html 
Colonel Pichel served on the staff of General Douglas Macarthur. He assisted in the reconstruction of the water supply system in Manila and was in charge of housing for the army in Tokyo at the end of the WW2.