74th Plaque on the Pennsylvania Monument At Gettysburg
Gettysburg NPS Curator Dean Knudsen kindly provided these close up pictures of the 74th Plaque on the SE corner of the Pennsylvania Monument at Gettysburg.  THANK YOU DEAN!
The first to pictures – and wait a moment for them to load – are of the entire plaque.  Following those are the top portion of the plaque and then the lower section to allow the viewer to more easily read the plaque sections.  This lists individuals who served at Gettysburg – but we have found at least one individual who was left off the plaque even though all documents indicate he was there.  Mistakes can happen!
Hopefully, I will find the time to extract these names and add this as a source to the muster list! 
<![if !vml]>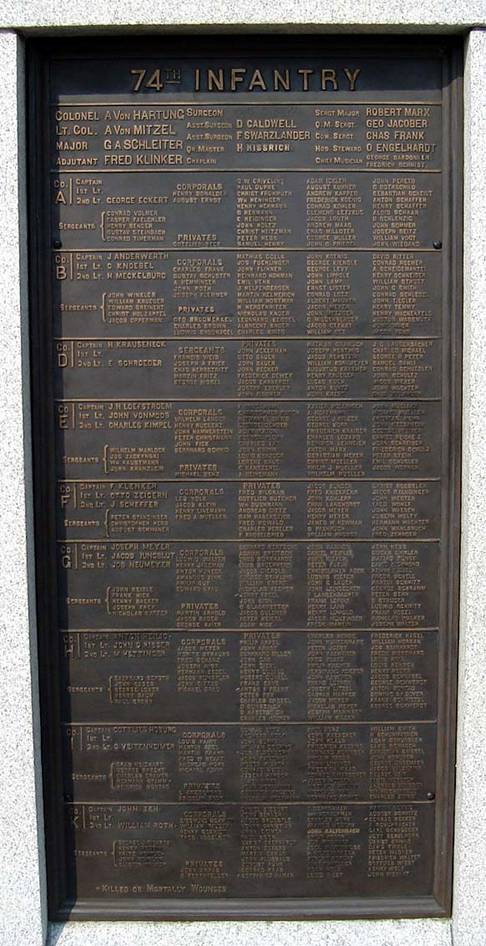 <![endif]><![if !vml]>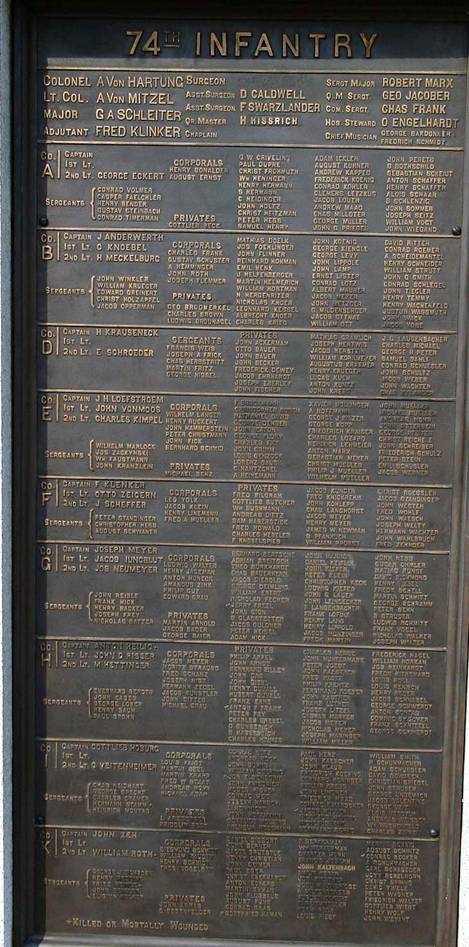 <![endif]>
Officers and Companies A - E
<![if !vml]>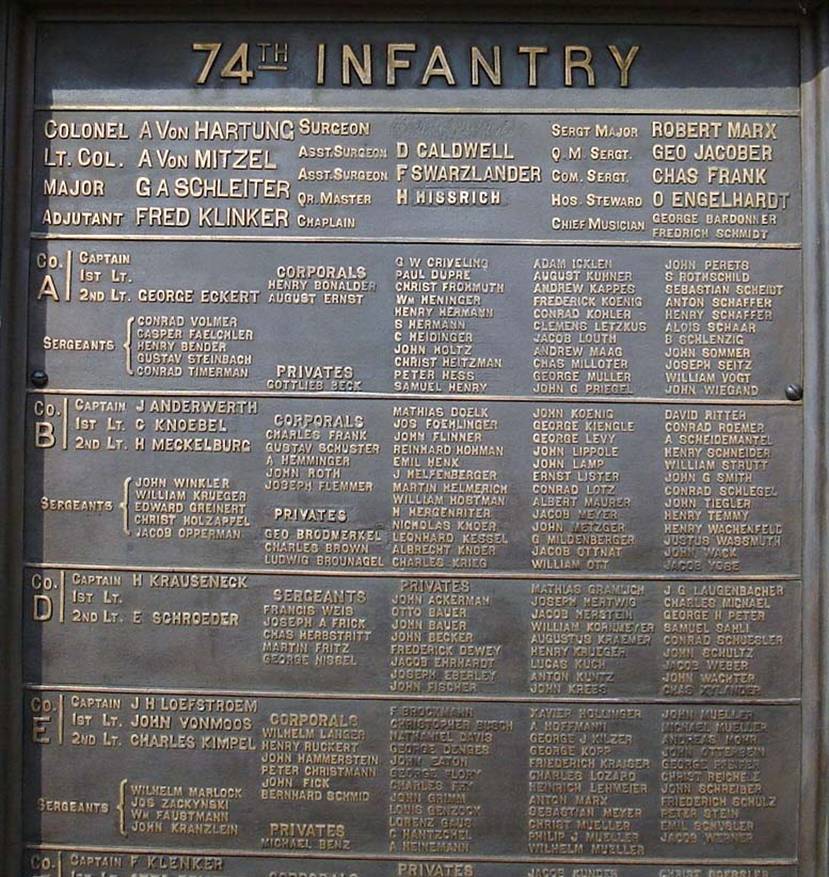 <![endif]>
Companies F
<![if !vml]>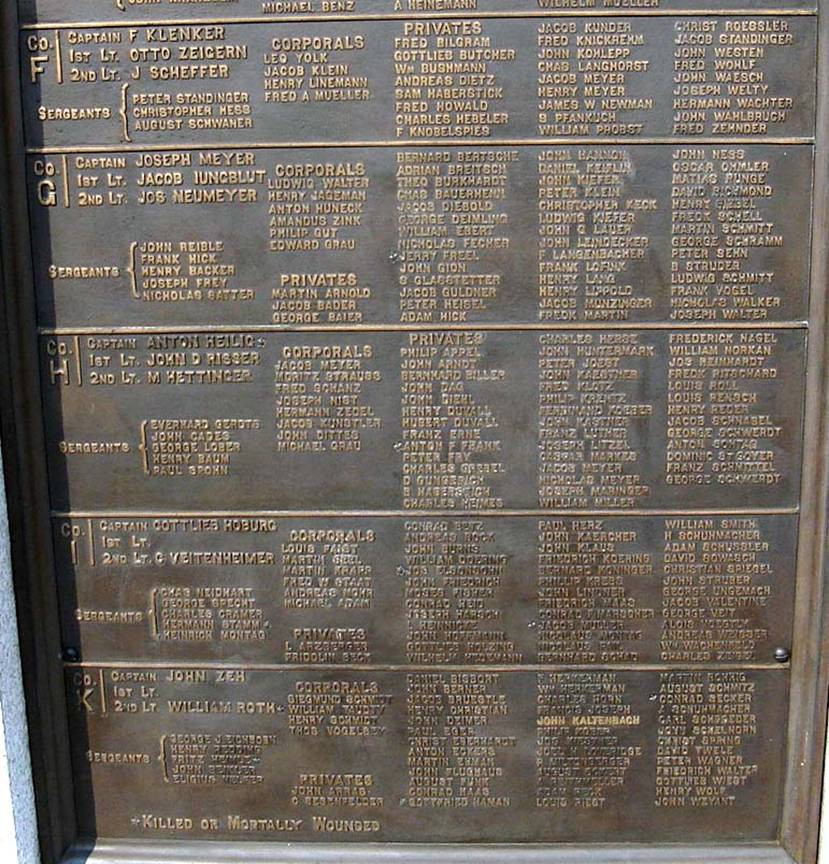 <![endif]>