2nd Lt. Charles Helfrich
<![if !vml]>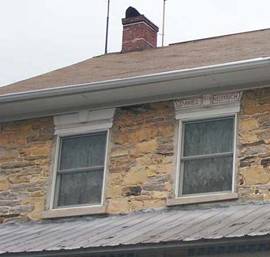 <![endif]>
<![if !vml]>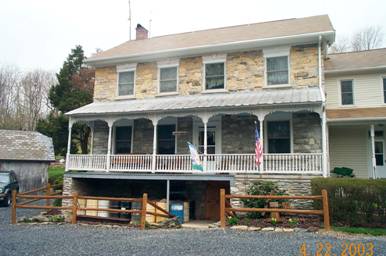 <![endif]>  Charles Helfrich was born on May 1, 1824 to Daniel & Margaretha (Bock) Helffrich, at their home in Weisenberg Township, Berks County, PA.  The house, which was originally the home of his grandfather, noted Reformed Church minister, Rev. Johannes Heinrich Helffrich, still stands today and bears an historical marker memorializing Charles' grandfather.  Charles' father's name, Daniel, is still visible on the house as well, painted above an upstairs window. <![if !vml]>

<![endif]>
Charles followed in his father's footsteps and became a merchant by trade, having stores in Hensingersville, Seisholtzville and later at Kutztown, PA.  He married Amelia Hoffman of Whitehall, PA on June 15, 1848 in Weisenberg Township, PA, and had three sons with her – Daniel P. (born 1855), James W. (born 1860) and Charles H. (born 1863).
At the age of 40, while living in Kutztown, Daniel enlisted a Lieutenant 2nd Class on  February 18, 1865 and received his commission in Company G, 74th Pennsylvania Infantry Regiment Volunteers.
According to pension records, "...the rolls show him present except as follows...April 3 of '65 - A prisoner of war in the hands of the enemy since Mar. 3 of  '65. Pris. of War records show him captd. at Green Spring Run, VA Mar. 3 of '65, escaped and reached Union lines at Lynchburg, VA, Apr. 13 '65; returned from leave of absence & assigned to duty at Camp Parole, MD. May 9, '65; sent to Harrisburg, PA in charge of exchanged prisoners May 18, '65."  He was discharged by G. O. May 15, 1865
(NOTE: There is a discrepancy here.  My records show him being discharged 3 days prior to being sent to Harrisburg.  I can't explain that other than somebody made a mistake.)
<![if !vml]>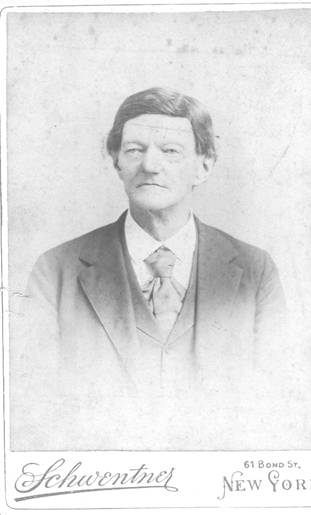 <![endif]>After the war Charles and his family moved to New York City, where he was a commission merchant until his death on April 16, 1899 at the age of 74. The 1880 census for Manhattan lists his occupation as "Dealer In Eggs."  He was buried at the Cedar Grove Cemetery in Flushing, Queens, NY. 
After his death, Charles' wife, Amelia applied for a widow's pension but was denied it because he had not served the requisite 90 days, only 87.  Ironically, the pension had originally been granted because of a government records error, which incorrectly showed him discharged several months later.
For more information, please contact Dave Helfrich