The Jeep FlexJ
Our secret spy cameras have captured,
(which up to this point has only been a rumor)
.....the testing of a new model XJ prototype,
soon to be introduced to the public,
called the "FlexJ".

Inside sources say,
it not only has the capability of
increased suspension articulation,
but also has a revolutionary new
frameless flexible unibody design
which allows it to literally
"snake" over obstacles.

Cleverly disguised as a 1989 2dr XJ,
the test drivers were hoping to avoid being noticed
by the press, however, the test vehicle could not
escape the keen eye of our top camera spy,
Cameran Ready.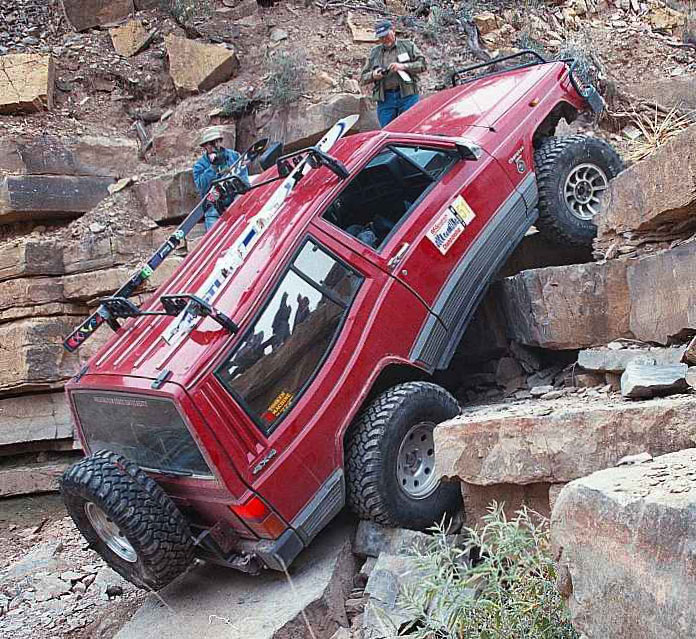 Two other photographers were also on scene,
one from the Globe, and one from the Natl' Inquirer
But since this story turned out to be true,
neither paper would print it.